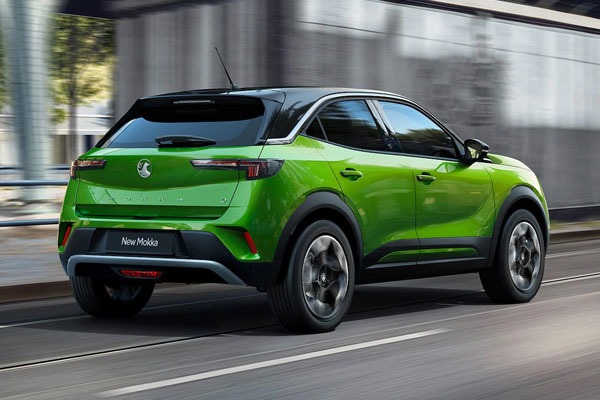 Switch It Up Test Drive Event
Throughout September, we are offering a 24-hour test drive on our all-electric models.
With a government deadline of 2030 for the end of new petrol and diesel vehicle sales, there has never been a better time to find out what it's like to drive an electric vehicle.
What is an electric vehicle is like to drive?
As all electric vehicles and plug-in hybrid vehicles are automatic, there is no clutch pedal or gearstick. Simply press the start button, select 'D' for drive, release the parking brake and you're ready to go. Electric vehicles deliver all of their power as soon as the accelerator is pressed, so they accelerate quickly. You may find them faster than many other cars when climbing to 30mph.
How do I get the best from my electric vehicle?
All Vauxhall electric and plug-in hybrid cars have several driving modes which can alter how the vehicle feels. There is an 'Eco' setting which helps to extend the driving range as well as a 'Sport' setting which provides additional power, but it is less efficient.
How easy is it to charge an electric vehicle?
All you need to charge an electric vehicle is a plug socket, but you may prefer to install a dedicated home wallbox to improve the speed, safety and convenience of charging your electric vehicle.
Out on the road, there are two methods of charging - AC or DC.
AC is the same charging that you may use at home, and AC units are most commonly found in train stations or shopping centres - anywhere you might be parked up for longer.
DC units are rapid charging, and you'll usually find these at service stations or supermarkets. They can charge a Vauxhall at up to 100kW, so much faster than AC units. They are ideal for topping up your batteries on longer journeys.
Terms & Conditions:
Available on Corsa-e, Mokka-e and Vivaro-e Life only. Subject to availability at participating Retailers only. Ts&Cs and exclusions apply. Must have valid driving licence. Charges may apply for vehicle damage or any fixed penalty fines (parking or speeding fines, Congestion Charges) incurred during the test drive are the responsibility of the Driver. Vauxhall Motors Limited reserves the right to change, amend or withdraw this offer at any point in time.
Latest News
08-03-2021
Following the latest guidance from the government, we have reopened our showroom…
Read more >
01-01-2021
Despite being two of the most crucial components of any car, tyres and brakes…
Read more >
01-06-2020
Given the unprecedented COVID-19 (Coronavirus) situation, we wanted to take the…
Read more >